Pre-Health Professions Advising
Start your health career journey at Illinois State. You'll have everything you need to build the future you want. Whatever you get into, you're going to make a big impact and make people's lives better.
We're here for you every step of the way.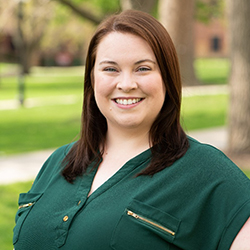 Kate Weiser
Pre-Health Advisor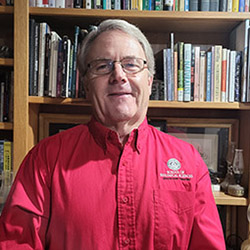 Jeff Helms
Biological Sciences Pre-Health Advisor
The path to becoming a health professional includes tough classes and lots of moving pieces. As pre-health advisors, our job is lighten your mental load a bit and pay attention to the big picture. Here's how we help:
Finding the right fit

If you aren't quite sure what you want to do in health, we can help you find a path that suits you.

Planning

Whatever path you choose to take will require lots of planning, and there is no checklist. We know what courses you need to take and when to take them - saving you time and money.

Support

You'll encounter lots of joys and challenges along the way. We'll celebrate the good times and work through the tough stuff side-by-side.
How It Works
If you're ready to take the first step in your health career journey, we're ready to help.
Choose a major you're passionate about.

We don't offer majors in pre-health fields. You can major in whatever gets you excited to go to class. If you need help choosing a program or want to know which ones align best with your career goals, talk to us.

Plan with us.

After you choose a major, tell us what you want to do or what you're thinking about. We'll help you figure out your best plan of action.

Take advantage of your advisors' expertise.

We'll all work together to get you where you want to go. Stay in touch with us throughout your time at Illinois State.
Get Involved
It's challenging to get into medical programs. Our pre-health student organizations give you a competitive advantage through community service and networking with professionals.
Imagine Your Possibilities
Our alumni move on to amazing places, just like you will someday.