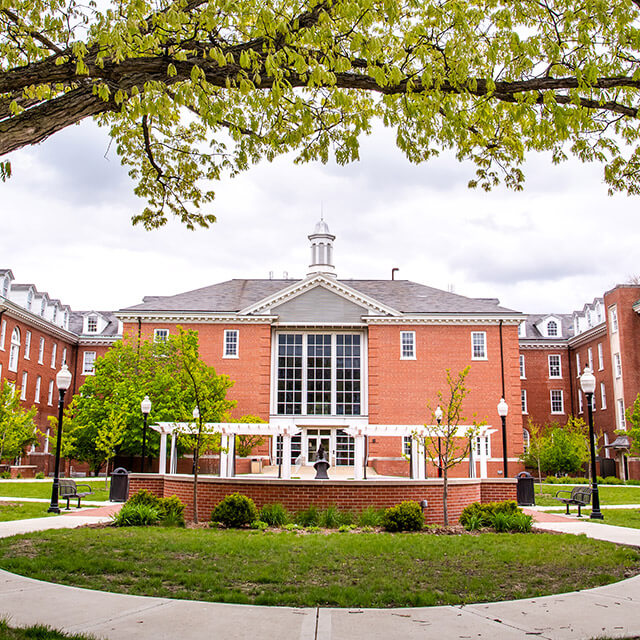 Advising
Your first advising experience starts at University College.
You'll have a few advisors during your time at Illinois State. Each will help you navigate your unique college experience. We'll be the ones to get you started.
Get Help Fast
If you need to talk to someone right away or just have a quick question, try on-call advising. No appointment necessary and it's available on a first come, first served basis.
Monday | 1-3:30 p.m.
Tuesday | 9-11:30 a.m.
Wednesday |  1-3:30 p.m.
 
Thursday | 1-3:30 p.m.
Friday | 9-11:30 a.m.
 
 
 
Who We Advise
Interdisciplinary (IDS) Majors
How We Support You
UCollege advising is more than registering for classes. We focus on your whole self. Because how you feel outside the classroom matters just as much as your grades.
See us as much or as little as you need.
Referrals

It's hard to know all the tools and resources on campus. Whether it's the best place for lunch or where to go when you're in crisis mode, come to us if you need something. We'll point you in the right direction.

Getting Involved

College is so much better when you engage in the right activities. There's something for everyone at Illinois State, and we'll help you find it.

Academic Planning

Stay on track to accomplish your goals. We're here to help you with class registration, understanding requirements, and course preparations.

Download the Reggie Guide.

Interpersonal Matters

We don't want you to be just good or fine, we want you to be fantastic and thriving. Events and challenges outside the classroom can have a big impact on your academics. You don't have to work through them alone.

Majors

Choosing a major can be a little overwhelming. We can help you find the right fit or a better fit if you have a change of heart. If you know exactly what you want to do, we've got the inside scoop on how to make the most of your time at Illinois State.

You'll have to declare a major by the time you reach 75 credit hours. Learn more about the 75 hour policy

Peer Advising

There's nothing like a friend who can show you the way and understands what you're going through. Our trained peer advisors help you develop academic plans and connect you to campus resources.

Become a peer advisor. You can help other students reach their full potential. Learn how to apply
What we talk about stays between us.
Our academic conversations, like your grades and test scores, are always confidential. Learn more about your privacy protections and provide permission to release information with FERPA.